Avestia is a young, growing, and independent institution that was created to provide a platform to assist research in the field of science, engineering, and technology. Our mission is to promote the rapid dissemination of knowledge within both the scientific community and the broader public.
Avestia, a division of International ASET Inc. (2010), is governed and operated by a number of University Professors, Graduate Students, and Undergraduate Students. By collaborating with scientists, scholars, researchers, and world-renowned institutions and industries, Avestia is able to grasp a unique understanding involving the requirements and modern trends of academia.
Avestia is comprised of  Two primary branches: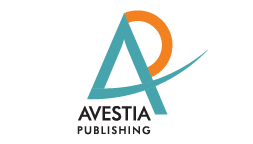 Avestia publishes seven quality peer-reviewed scientific journals, which are grounded on important themes of modern engineering and technology. The journals are based on the Open Access model.
Avestia regularly updates a blog centering on the latest quality scientific research and technological innovations from a variety of engineering fields. Avestia strives to disseminate knowledge in a way that is accessible both to the scientific community and the interested public.