The keynote information for the 2nd International Conference on Computer and Information Science and Technology (ICCSTE'16):
Dr. Baher Abdulhai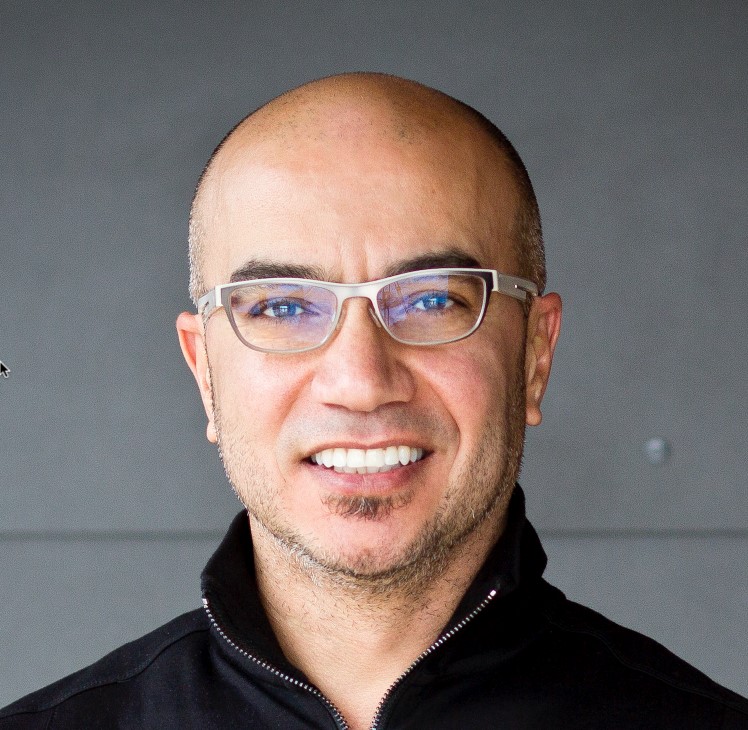 Prof. Baher Abdulhai has 27 years of experience in transportation systems engineering and Intelligent Transportation Systems (ITS). He has been a professor at the University of Toronto since 1998. He is the Director of the Toronto ITS Centre, and the co-founder of the ONE-ITS research society. He is the co-founder and Director of Pragmatek Transport Innovation (PTI), a U of T spin-off incorporated in 2013. Abdulhai received several awards including IEEE Outstanding Service Award, Teaching Excellence award, and research awards from Canada Foundation for Innovation, Ontario Research Fund, and Ontario Innovation Trust. He served on the Board of Directors of the Government of Ontario (GO) Transit Authority from 2004 to 2006. He served as a Canada Research Chair (CRC) in ITS from 2005 to 2010. The ITS Centre won the Ontario Showcase Merit Award of Excellence and the National GTEC Bronze Medal Award in 2005. His research team won international awards including the International Transportation Forum innovation award in 2010 (Hossam Abdelgawad), IEEE ITS 2013 (Samah El-Tantawy) and INFORMS 2013 (Samah El-Tantawy). In 2014, he won the University of Toronto Inventor of the Year Award. In 2015 he has been inducted as a Fellow of the Engineering Institute of Canada (EIC).
Areas of Expertise: Intelligent Transportation Systems (ITS), modelling and simulation of large scale dynamic transportation networks, Artificial Intelligence (AI) based street and freeway traffic control, traveller information systems, emergency evacuation optimization, dynamic road pricing, pervasive and mobile ITS, open transportation services innovation and network enabled ITS.
Topic of Keynote: "i"-on-the-road: Can Artificial Intelligence Save the Commuters' Day?

Keynote Abstract
Dr. Onita Basu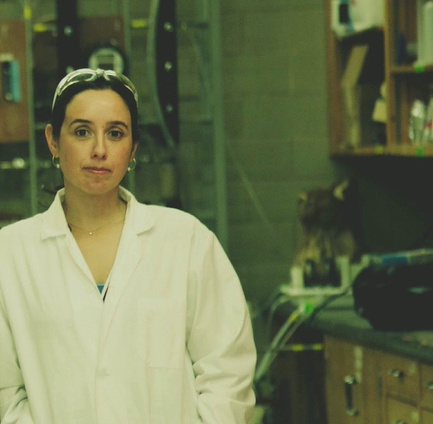 Dr. Basu, PhD, P.Eng is an Associate Professor at Carleton University in Environmental Engineering. Dr. Basu has over 10 years experience in industry and academia, she is a process specialist with an interdisciplinary focus in water and wastewater process design. Her research specialization is in the areas of sustainable technologies, which includes biological treatment and improvements in system efficiencies through operational optimization. Her research group is focused on applied work with practical hands on experience in experimental design, set-up and design of bench scale, pilot scale and full scale experiments. Dr. Basu strongly believes that training of students goes beyond technical training, and actively encourages students to improve on communication skills, presentation skills, critical thinking and hands-on experiences through attendance at conferences, and workshops. Students in Dr. Basu's group have won numerous awards for their work including most recently, Best Student Poster at the AWWA Membrane Technology Conference (2016), Best Environmental/Social Responsibility Award at the Ottawa PEO Student Paper Night (2015), Runner-Up Carleton three minute thesis (3MT) competition (2015) and the Adjelian Allen Rubeli Award for excellence in an undergrad engineering project (2014).
Topic of Keynote: Environmental Protection – reminders surround us

Keynote Abstract
Dr. Ahmed Eldyasti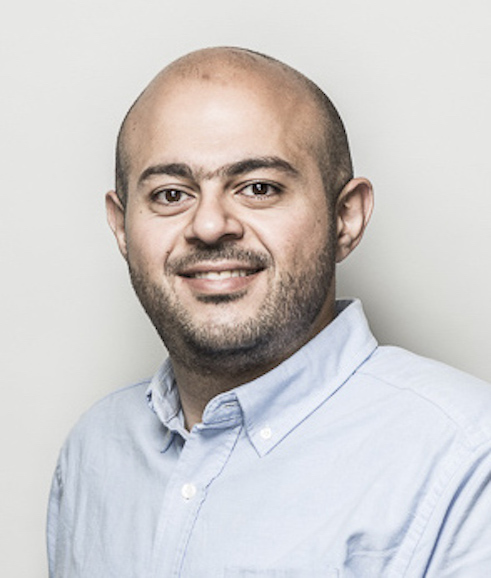 Dr. ElDyasti is an Assistant Professor in the Department of Civil Engineering at Lassonde School of Engineering, York University. Dr. ElDyasti received his B.Sc in Construction & Building Engineering from Arab Academy for Science & Technology & Maritime Transport, Alexandria, Egypt in 2002. He then obtained his M.Sc. degree in Environmental Engineering from Arab Academy for Science & Technology & Maritime Transport, Cairo, Egypt in 2006. Dr. ElDyasti holds a Ph.D. in Civil and Environmental Engineering (Environment and Sustainability) from Western University in 2013.
Dr. ElDyasti research interests include waste and wastewater treatment encompassing both liquid and biosolids treatment from research and application perspectives focusing on biological municipal and industrial wastewater treatment, biological nutrient removal, biofilm and bioparticles processes, ultrafiltration and microfiltration processes, waste-to-energy processes for bioenergy, and renewable energy. He has significant experience in developing different innovative technologies for renewable energy production and chemical recovery from municipal and industrial waste streams.
Dr. ElDyasti has received several distinguishing awards, including Ontario Graduate Scholarship (OGS); Julie Lassonde Scholarship for Green Technologies and Processes; Ross and Jean Clark scholarship; Graduate Thesis Research Award (GTRA); Industrial MITACS accelerated fellowship. He also was recognized in a number of conferences/workshops, including Top Poster in 9th-2012 ANNUAL Earth Day Colloquium; Top Seminar Presentation in 61st Canadian Chemical Engineering Conference (CSChE 2011); Top Seminar Presentation in 4th Particle Technology Research Centre Conference (PTRC-2011). As an early-career researcher, Dr. ElDyasti has raised more than $270K in research grants since July 2014 and has published 2 book chapters and more than 25 journals and conference papers.
Topic of Keynote: Next Generation of Municipal and Industrial Wastewater Treatment Technologies using Particulate Biofilm Processes

Keynote Abstract
Dr. Terje Haukaas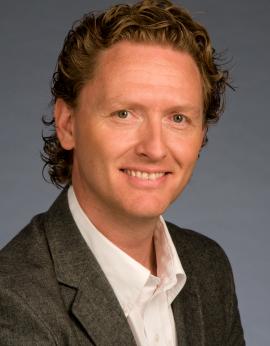 Terje Haukaas is a Professor in the Department of Civil Engineering at UBC Vancouver. Specializing in structural engineering he received his PhD degree from the University of California at Berkeley in 2003. His background is from Norway where he worked as an engineer and also as a master builder of carpentry. Dr. Haukaas now conducts research on probabilistic modelling of a wide range of hazards, structures, and impacts, with particular emphasis on numerical simulation models. Software for risk and reliability analysis is an integral part of Dr. Haukaas' research; he developed the first version of the Matlab toolbox FERUM and he implemented the first reliability and sensitivity options in OpenSees. He later spearheaded the development of Rt, a program for multi-hazard and multi-model risk analysis. He was the chair of the 12th International Conference on Applications of Statistics and Probability, ICASP12, held in Vancouver in 2015.
Topic of Keynote: A Framework of Models for Maximizing the Resiliency of Structures and Networks

Keynote Abstract
Dr. Oya Mercan
Dr. Oya Mercan, P.Eng. is an Associate Professor of Civil Engineering at the University of Toronto. She received her undergraduate degree in Civil Engineering from Bogazici University, Istanbul Turkey as the first ranking student of Class 2001; and her M.Sc., and Ph.D. degrees from Lehigh University, Pennsylvania US. in 2003, and 2007, respectively. After serving as an Assistant Professor at the University of Alberta for two years, Dr. Mercan joined the faculty at the University of Toronto in 2010. She has experience in system identification, modeling of dynamic systems, real-time executable algorithm development, servo-hydraulic control system design and implementation, real-time testing with large scale hydraulic actuators, shake table testing, multi-directional testing, development and use of supplemental energy dissipation devices to control structural vibrations, and analysis and design of modular structures. Dr. Mercan presented the research findings in more than 35 invited talks in 6 different countries; including the keynote address she delivered in the World Academy of Science, Engineering and Technology International Conference in 2013. She serves as a regular reviewer for national and international grant applications and technical papers, and co-chairs special sessions in conferences including the Canadian Society for Civil Engineering Annual Conference 2016 in London, Ontario.
Topic of Keynote: Advanced Simulation of Structural Systems

Keynote Abstract
Dr. Van-Thanh-Van Nguyen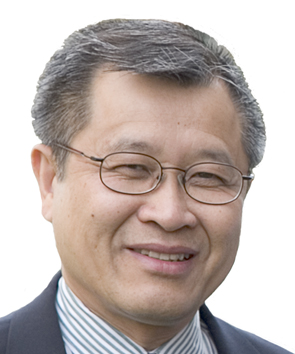 Professor Nguyen is holder of the Endowed Brace Chair Professor in Civil Engineering at McGill University (Canada). He is also Chair of Department of Civil Engineering and Applied Mechanics and Director of the Brace Centre for Water Resources Management at McGill. His scientific and professional contributions over more than 30 years have been mostly in the areas of Hydrology and Water Resources Management. His research interests cover a remarkable range of topics including: assessment of climate change impacts on water resources; modelling and analyses of various hydrologic processes (rainfalls, temperature extremes, extreme floods, ice accumulations, etc.); rural and urban watershed modelling; and management of water systems for sustainable development. He is author or co-author of over 200 articles in refereed journals, specialized monographs and conference proceedings. He has been invited to serve in various national and international expert committees (WMO, UNESCO, etc.), scientific journal editorial boards (ASCE J. of Hydrologic Engineering, IAHR J. of Hydro-environment Research, IAHR J. of Hydroinformatics, etc.) and as keynote speakers at many universities and scientific conferences in Canada and abroad. He has been an invited professor at universities in Australia, Canada, Japan, Malaysia, Singapore and Thailand. Finally, since several years he has been being active in international collaborations with colleagues in North America, Europe, and Asia-Pacific regions. He was elected as President of the Hydrological Science Section of the Asia-Oceania Geosciences Society for 2006-2008.
Topic of Keynote: Linking Climate Change to Impact and Adaptation Studies in Civil Engineering: Recent Advances in Modelling of Precipitation and Extreme Temperature Processes

Keynote Abstract
Dr. Maged Youssef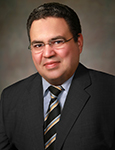 Dr. Maged A. Youssef, P.Eng. is a Professor of Civil and Environmental Engineering at Western University. His research covers three main areas: utilizing shape memory alloys to develop smart structures, structural fire engineering, and prefabricated structures. During the past 6 years, he presented his research as a keynote speaker in three international conferences. The significance of his shape memory alloy research led to a recent invitation from Kyoto and Tohoku Universities, Japan, to present it and discuss potential collaborations. Dr. Youssef's research is summarized in more than 75 peer-reviewed publications. His professional activities include co-chairing the 5th annual international structures specialty conference, London, ON, June 1-4, 2016; committee membership in ACI 216, 341, 375, and 408-A and CSCE Structures Division Committee; and acting as a regular reviewer for national and international grant applications and technical papers.
Topic of Keynote: Reducing Seismic Residual Deformations in Civil Structures using Superelastic Shape Memory Alloys

Keynote Abstract