Proceedings of the 7th World Congress
on Mechanical, Chemical, and Material Engineering (MCM'21)
AUGUST 02 - 04, 2021 |
Prague, Czech Republic


Virtual Conference
The keynote information for the 7th World Congress on Mechanical, Chemical, and Material Engineering (MCM'21) is as follows: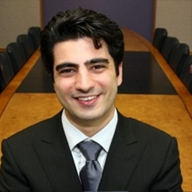 Dr. Christos Markides
Imperial College, UK
HTFF'21 Keynote Speaker
Christos Markides is Professor of Clean Energy Technologies, Head of the Clean Energy Processes Laboratory, which numbers 45 researchers, and leads the Experimental Multiphase Flow Laboratory, which is the largest experimental space of its kind at Imperial College London. He is also, amongst other, Editor-in-Chief of 'Applied Thermal Engineering', a member of the UK National Heat Transfer Committee and the Scientific Committee of the UK Energy Storage SUPERGEN Hub. He specialises in applied thermodynamics and transport processes as applied to high-performance devices, technologies and systems for thermal-energy recovery, utilization, conversion or storage. His research interests include heating, cooling and power, and in particular, solar energy and waste heat recovery and conversion in heat-intensive industrial applications. He also has an ongoing interest in advanced diagnostic techniques for the provision of detailed, spatiotemporally resolved information in turbulent, reacting and multiphase flows. He has published >200 journal papers and >300 conference papers on these topics. He won IMechE's 'Donald J. Groen' outstanding paper prize in 2016, IChemE's 'Global Award for Best Research Project' in 2018, the Engineers without Borders 'Chill Challenge' in 2020, and received Imperial College President's Award for Research Excellence in 2017.
Topic of Keynote:
Advanced Diagnostic Methods for High-Fidelity Measurements in Multiphase Flows: State-of-the-Art, Challenges and Outlook
View Abstract
Return to Top ⇑
---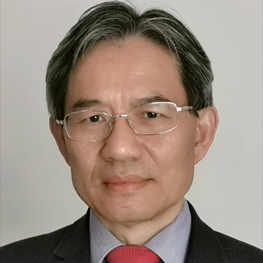 Dr. Yulong Ding
University of Birmingham, UK
HTFF'21 Keynote Speaker
Professor Yulong Ding CEng FIChemE FRSC is the founding Chamberlain Chair of Chemical Engineering at the University of Birmingham and director of Birmingham Centre for Energy Storage. His current research covers both fundamental (multiphase transport phenomena across length scales) and applied (new energy conversion and storage technologies) aspects.
He invented liquid air energy storage technology and led the initial stage of their developments and validation, which is commercialised by Highview Power, a UK engineering companies. He developed composite phase change materials for thermal energy storage and associated large-scale manufacture technologies, leading to large scale commercial applications with a total installation of >300MW / >1.2GWh so far.
He is a receiver of three IChemE Global Awards – Energy, Research Project and Outstanding Achievement Awards in 2019; Distinguished Energy Storage Individual Award (Beijing International Energy Storage and Expo, 2018); Cryogenic Energy Storage Research Chair Award (Royal Academy of Engineering, 2014); Beijing Municipal Science and Technology Progress Award (First Prize, Advanced Compressed Air Energy Storage System, 2014); Energy & Environment Award and Technology and Innovation Grand Prix Award (Liquid Air Energy Storage, 'The Engineer' Magazine, 2011).
He has published over 450 technical papers with ~250 in peer-reviewed journals (H Index of ~ 63), filed over 70+ patents, and co-founded Dispersia Ltd and Jinhe Energy Co Ltd, and more recently Kelvin Thermotech Ltd. He has served as a consultant to AnSteel Group, P&G, Shell Global Solutions, GSK, Pfizer and CREG over the last 20 years. He currently serves on IChemE Publication Medal Assessment Panel, European Technology and Innovation Platform Working Group on Smart Networks for Energy Transition (ETIPSNET), and editorial boards of Journal of Energy Storage (Wiley), Journal of Thermal Science (Springer), Particuology (Elsevier), and Energies & Applied Science (MDPI). .
Topic of Keynote:
Heat Transfer Intensification Using Particles Across Length Scales
View Abstract
Return to Top ⇑
---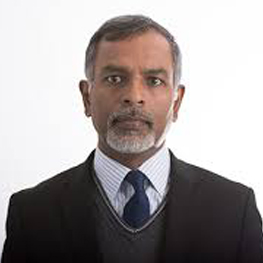 Dr. Perumal Nithiarasu
University of Wales, UK
HTFF'21 Keynote Speaker
Professor Perumal Nithiarasu (PN) is currently the Associate Dean for Research Innovation and Impact, Faculty of Science and Engineering at Swansea University. Previously, PN served as the Head of Zienkewicz Centre for Computational Engineering for five years, Deputy Head of College of Engineering for three years and Dean of Research Impact for five years. A Mechanical Engineer by training, PN has extensive experience in teaching various disciplines. PN's research areas of interest include computational fluid dynamics/biomedical engineering and, recently AI. He has been working in these areas for more than 25 years and has published many articles and books. Well known internationally for his work, PN was awarded the Zienkiewicz silver medal of ICE London in 2002, ECCOMAS Young Investigator award in 2004 and the prestigious EPSRC Advanced Fellowship in 2006. The group led by PN currently consists of 10 academic staff, more than 20 post-docs and research students. PN currently co-chairs two international conferences, including the well-known Computational and Mathematical Biomedical Engineering series (CMBE series, www.compbiomed.net [1]) founded by PN. PN is the founding editor in chief of the _International Journal for Numerical Methods in Biomedical Engineering, published by Wiley-Blackwell. PN was elected to the fellowship of the Learned Society of Wales in 2018.
Topic of Keynote:
Machine Learning In Inverse Analysis of Heat Transfer Processes
View Abstract
Return to Top ⇑
---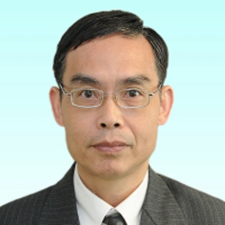 Dr. Min Xie
City University of Hong Kong, China
ICMIE'21 Keynote Speaker
Prof. Min Xie completed his undergraduate study and received his MSc in 1984 from Royal Institute of Technology, Stockholm, and he later received his PhD in 1987 from Linkoping University, Sweden. Dr Xie joined the National University of Singapore in 1991 as one of the first recipients of the prestigious Lee Kuan Yew Research Fellowship. He moved to City University of Hong Kong as Chair Prof of Industrial Engineering in 2011. Prof Xie serves an editor, associate editor and on the editorial board of 20 established international journals. Prof Xie has supervised over 60 PhD students and they hold regular position in banking, industry and academia in different continents. Prof Xie was elected fellow of IEEE in 2005.
Topic of Keynote:
Industrial and Systems Safety and Reliability in the Big-Data Era
View Abstract
Return to Top ⇑
---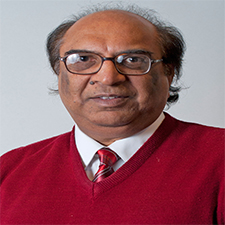 Dr. Surendra M. Gupta
Northeastern University, USA
ICMIE'21 Keynote Speaker
Surendra M. Gupta, Ph.D., P.E., is a Professor of Mechanical and Industrial Engineering and the Director of the Laboratory for Responsible Manufacturing at Northeastern University in Boston, Massachusetts, USA. He received his BE in Electronics Engineering from Birla Institute of Technology and Science, MBA from Bryant University, and MSIE and Ph.D. in Industrial Engineering from Purdue University. He is a registered professional engineer in the State of Massachusetts, USA. Dr. Gupta's research interests span the areas of Production/Manufacturing Systems and Operations Research. He is mostly interested in Environmentally Conscious Manufacturing, Reverse and Closed-Loop Supply Chains, Disassembly Modeling and Remanufacturing. He has authored or coauthored twelve books and well over 650 technical papers published in edited books, journals and international conference proceedings. His publications have received over 15,500 citations (with an h-index of 63) from researchers all over the world in journals, proceedings, books, and dissertations. He has traveled to all seven continents viz., Africa, Antarctica, Asia, Australia, Europe, North America and South America and presented his work at international conferences on six continents. In addition, he has delivered plenary/keynote speeches in international conferences in several countries including Spain, The Netherlands, Denmark, France, Japan, Korea, Thailand, India, Taiwan, China, Saudi Arabia and Turkey. Dr. Gupta has taught over 150 courses in such areas as operations research, inventory theory, queuing theory, engineering economy, supply chain management, and production planning and control. Among the many recognitions received, he is the recipient of outstanding research award and outstanding industrial engineering professor award (in recognition of teaching excellence) from Northeastern University, a distinguished professor award from IEOM Society International and an outstanding doctoral dissertation advisor award from American Society for Engineering Management.
Topic of Keynote:
Recent Areas of Academic Research in Environmentally Conscious Manufacturing and Future Trends
View Abstract
Return to Top ⇑
---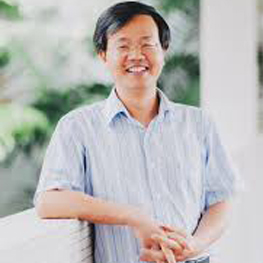 Dr. Jiang Jianwen
The Hong Kong University of Science and Technology, Hong Kong
ICCPE'21 Keynote Speaker
Jianwen Jiang's research expertise is computational materials modeling, currently focused on nanoporous and membrane materials for energy, environmental and pharmaceutical applications (e.g. carbon capture, water desalination and drug delivery). He has published over 200 technical manuscripts, with ~12000 citations and H-index of 62 (based on Google Scholar). He is a Fellow of the Royal Society of Chemistry, UK. He is on the editorial board of Advanced Theory and Simulations, Computational Materials Science, etc.
Topic of Keynote:
Computational Membrane Separations
View Abstract
Return to Top ⇑
---