The keynote information for the 2nd World Congress on Electrical Engineering and Computer Systems and Science (NewTech'16) is as follows:
ICNFA'16 Keynote Speakers:
Dr. András Halbritter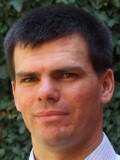 András Halbritter is a professor and the head of department at the Department of Physics, Budapest University of Technology and Economics. He has graduated as a physicist (1999), and received his PhD degree (2003) at the same University.
András Halbritter's research concentrates on the investigation of atomic-scale transport phenomena, like the conduction of single-molecule nanowires, memory operation in few atom resistive switches, and the investigation of local, nanoscale spin-polarized phenomena.
Topic of Keynote: Asymmetry-Induced Resistive Switching in Ag-Ag2S-Ag Memristors Enabling a Simplified Atomic-Scale Memory Design
Keynote Abstract
Dr. Andriy Voronov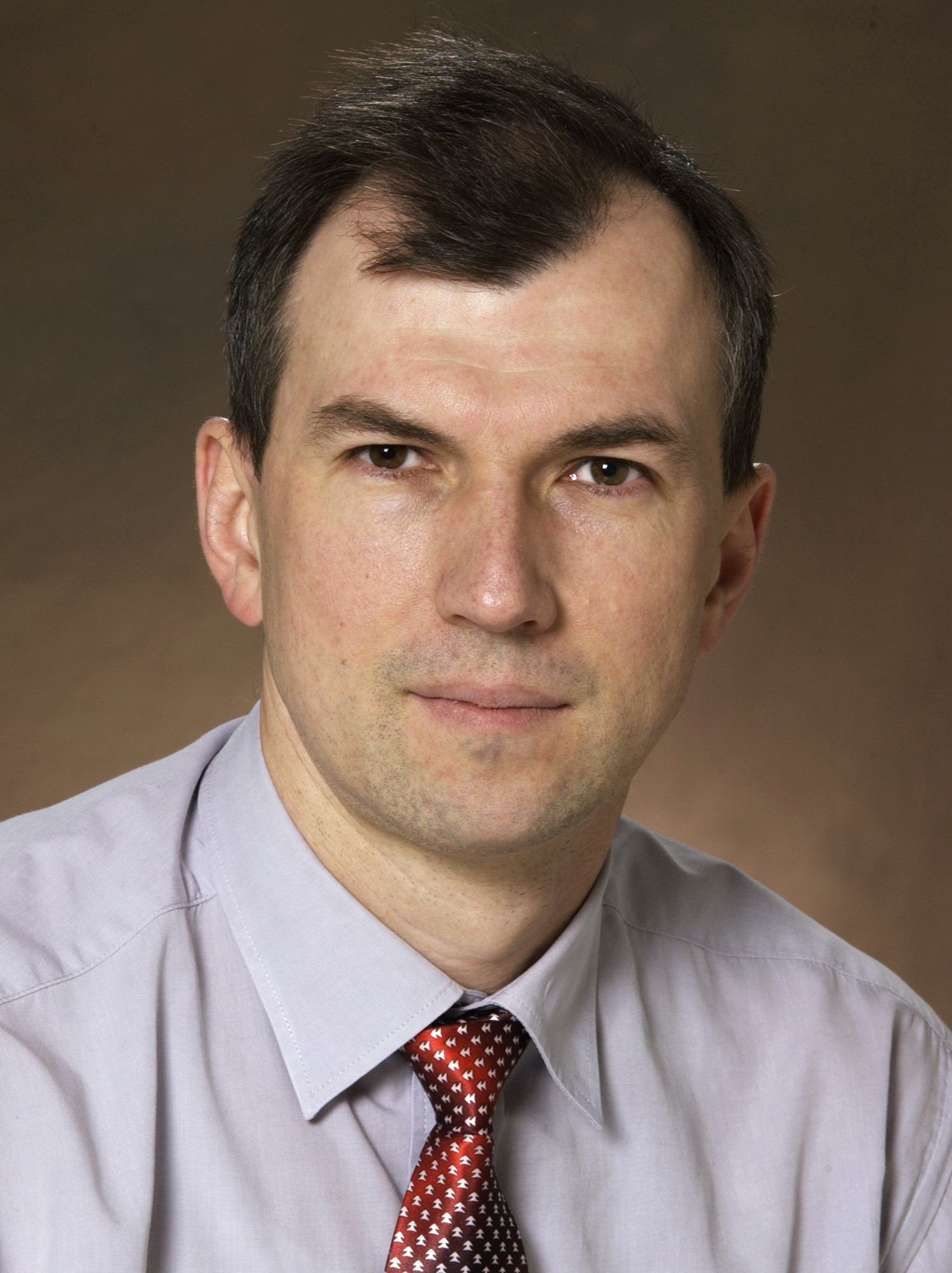 Andriy Voronov is an Associate Professor in the Coatings and Polymeric Materials at North Dakota State University, Fargo, ND, USA. Before joining NDSU in November 2007, he held a research position at the Institute of Particle Technology, University of Erlangen-Nuremberg in Erlangen, Germany. He completed his academic education in the Ukraine, gaining an MS in Chemical Engineering and a PhD in Polymer Chemistry from Lviv Polytechnic National University.
Andriy Voronov's research concentrates on nanostructured materials, responsive materials, polymer sustainable and renewable materials, biomaterials, particularly, colloids (including responsive polymer micelles), nanoparticles (including (bio-based) polymer latexes), polymeric surfactants, gels, polymer interfaces, thin films, and polymer composites, as well as on macromolecular design and polymer synthesis.
In 2000-2003, Andriy Voronov was an Alexander von Humboldt Research Fellow at the University of Bayreuth, Germany. He has been a Visiting Scientist at Vienna University of Technology in Austria, Visiting Fellow at the University of Ulm, Germany and Institute Charles Sadron, CNRS, Strasbourg, France.
Published about 90 articles in peer reviewed scholarly journals, 6 chapters in books, >40 preprints, and filed 7 patents/patent applications; since 2008, gave >40 lectures/seminars; conducted interdisciplinary research on about 15 projects.
Topic of Keynote: New Polymers and Polymer Materials based on Plant Oils
Keynote Abstract
ICEPR'16 Keynote Speakers:
Dr. Chuxia Lin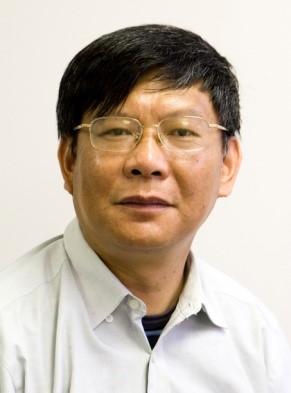 Professor Chuxia Lin holds the Chair in Environmental Science at the School of Environment and Life Science, University of Salford. He obtained his PhD from The University of New South Wales (Australia) and worked as an academic at a few Australian and Chinese universities, and also as an environmental consultant with a global consulting firm before moving to UK. Professor Lin has a broad range of research interests in environmental sciences with a particular focus on environmental issues related to acid sulfate weathering in mine areas (acid mine drainage) and coastal lowlands (acid sulfate soils). Other research interests include chemical behaviour of heavy metals and pesticides in water-soil-plant systems, characterization and treatment of industrial wastes, ecotoxicology, soil carbon sequestration, climate change adaptation, and payment for environmental services (PES). He also serves as an Associate Editor for Journal of Environmental Management (Elsevier).
Topic of Keynote: Global Environmental Challenges: Human-driven Oxidation of Reduced Sulfur Compounds from Geological Materials
Keynote Abstract
Dr. Jing Wang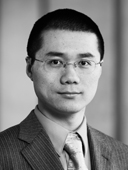 Jing Wang is an assistant professor in the Institute of Environmental Engineering at ETH Zurich (Swiss Federal Institute of Technology Zurich). He is also leading the group Air Quality and Particle Research at Empa (Swiss Federal Laboratories for Materials Science and Technology). Jing Wang obtained his PhD degree from the Department of Aerospace Engineering, University of Minnesota in 2005. He received the 'Best Dissertation' Award in Physical Sciences and Engineering, University of Minnesota in 2006 and the Smoluchowski award conferred by the Association for Aerosol Research (Gesellschaft für Aerosolforschung, GAeF) in recognition of his contribution to the field of "Environmental, Health and Safety Impact of Nanomaterials" in 2011. He was one of the keynote speakers in the International Aerosol Conference 2014. His main research interests are air quality, environmental and health impact of airborne pollutants, airborne nanoparticle measurement and emission control, air and water filtration. He is currently an editor for Aerosol Science and Technology.
Topic of Keynote:Carbon nanotubes: release to the environment, toxicity and control technologies
Keynote Abstract
ICBB'16 Keynote Speaker:
Dr. Imre Kacskovics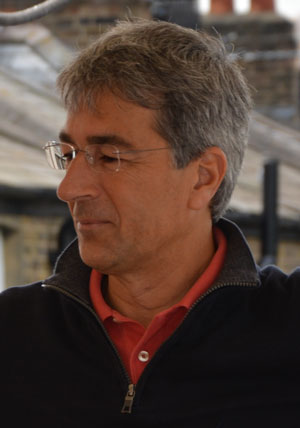 Dr. Kacskovics received his DVM degree in 1987, and his PhD (Characterization of the swine and bovine immunoglobulin genes) in 1998 from the University of Veterinary Science, Budapest. He spent his postdoctoral training at the University of Iowa from 1991 to 1994, and was a visiting scientist at the Karolinska Institute between 1995 and 2005. Since 2015, he has been a full professor and head at the Department of Immunology, Eötvös Loránd University, Budapest.
Dr. Kacskovics and his colleagues developed a new, innovative technology - IMG-AbSTM - in 2007. They created genetically modified mice and rabbits that overexpress the neonatal Fc receptor (FcRn). Because of the role of FcRn in antigen presentation, these animals have augmented humoral immune response and generate antibodies against weakly immunogenic antigens; produce highly diverse antibodies and higher number of antigen specific B cells; break immune tolerance to highly conserved antigens and significantly improve hybridoma production. Thus, FcRn transgenesis enjoys a number of practical benefits in research, diagnostics and therapy.
Dr. Kacskovics and his colleague founded a startup company, ImmunoGenes, to transfer this patented technology to business. In 2014, ImmunoGenes provided a non-exclusive license of its IMG-AbSTM technology to Kyowa Hakko Kirin, Japan (KHK). KHK is a global leader in the discovery and development of innovative therapeutic antibodies and has been using IMG-AbSTM technology to accelerate its antibody discovery efforts and increase its ability to generate therapeutic antibodies. ImmunoGenes have established collaborations with cutting-edge research groups (e.g. Institute of Experimental Medicine of the Hungarian Academy of Sciences; New York University, School of Medicine) to develop unique antibodies for research, diagnostics or therapy.
Topic of Keynote: Accelerating antibody discovery using transgenic animals overexpressing the neonatal Fc receptors as a result of augmented humoral immunity
Keynote Abstract